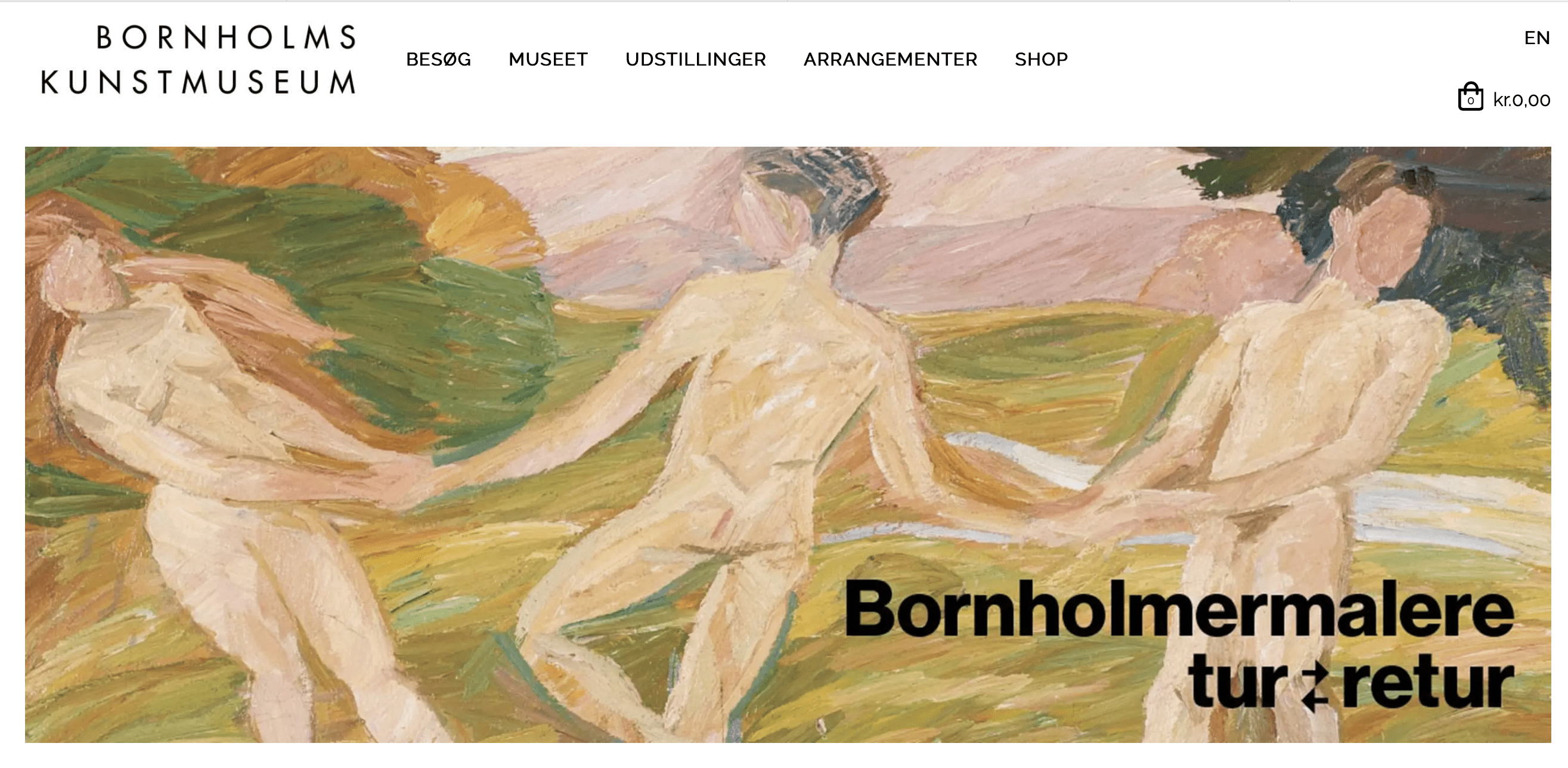 I am participating in the exhibition at Bornholm Art Museum, Bornholmermalere tur->retur, a mixture of contemporary and modernist artists how relate to the island Bornholm.
25.6.2022 – 26.02.2023
From the 20th century are shown works by: Michael Ancher, Julius Paulsen, Kristian Zahrtmann, Olaf Rude, Karl Isakson, Edvard Weie, Oluf Høst, Hedvig Høst, Harald Giersing, Andreas Friis, Ernst Køie, Sophus Danneskjold-Samsøe, Kamma Salto, Sigurd Swane, Jais Nielsen, William Scharff.
And the contemporary artists are:  Emil Westmann Hertz, Michael Geertsen, Pernille Egeskov, Linnea Jensen, Ole Christensen, Anders Ruhwald, Hans Munch Andersen, Marie Rubienke, Silas Inoue, Christina Augustesen og Nicolai Howalt.